Key-West.net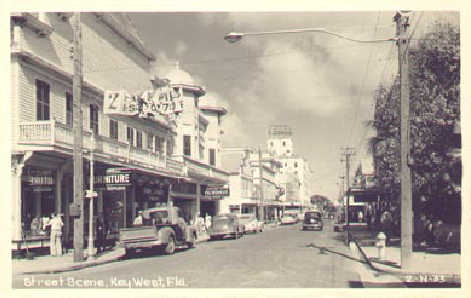 Key-West.net... a cool name indeed! This domain belongs to NetSide Corporation, a Florida ISP since 1995. What should we do with this web site? If you have any good ideas, have a hotel, restaurant, real estate for rent or sale, travel agency, charter boat for fishing or diving, dock slip, marina, other Florida Keys tourism-related business that needs advertising, or want to develop some Key West web content for this domain, E-mail us. Only serious inquiries and appropriate business proposals please! Spammers will be traced and their ISP will be notified in each incident.
Wikipedia definition
Key West is a city and an island of the same name near the southernmost tip of the Florida Keys in Monroe County, Florida, United States. The city encompasses the namesake island, the part of Stock Island north of US-1 (the Overseas Highway) (east), Sigsbee Park (north, originally known as Dredgers Key), Fleming Key (north), and Sunset Key (west, originally known as Tank Island). Nearby Wisteria Island (northwest) and Key Haven (northeast) are unincorporated. Both Fleming Key and Sigsbee Park are part of the NAS Key West and are inaccessible by civilians.

Key West is the county seat of Monroe County.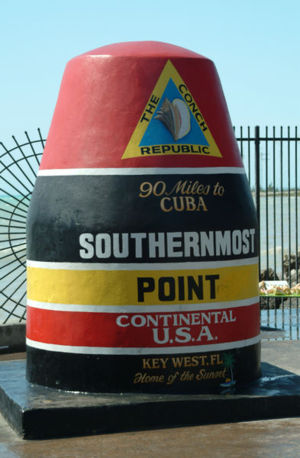 Key West is known as the Southernmost City in the Continental United States. It is also the southern terminus of U.S. Route 1, State Road A1A and the East Coast Greenway.
Key West is 129 miles (207 km) southwest (229.9 degrees) of Miami, Florida, (about 160 driving miles) and 106 miles (170 km) north northeast (21.2 degrees) of Havana, Cuba. Cuba, at its closest point is 98 statute (85 nautical) miles due south.
Key West is a seaport destination for many passenger cruise ships. The Key West International Airport provides airline service. Hotels and guest houses are available for lodging. Many restaurants offer a choice of indoor or outdoor dining.
Naval Air Station Key West is an important year round training site for Naval Aviation due to the superb weather conditions, which is also a reason the site was chosen as the Winter White House of Harry S. Truman.
The central business district primarily comprises Duval Street, and includes much of the northwest corner of the island along Whitehead, Simonton, Front, Greene, Caroline, Eaton Streets and Truman Avenue.
The official town motto is "One Human Family." The Key West Business Guild claims to be the nation's first and oldest continuous gay and lesbian chamber of commerce. Each Saturday the Guild sponsors a tour of the island's historic gay sites.

This page is fully compatible with text-only browsers such as lynx.
Copyright © 1995-2000 NetSide Corporation - All rights reserved